Services
The company CAPCONDO has long presented the best service in Tunisia in the energy field, especially in reactive energy compensation and harmonic filtering.
What are our main mission and intervention ?
The CAPCONDO company presents for a long time the best service in Tunisia in the energy field especially in compensation of the reactive energy and filtering of the harmonics. Our company has installed several automatic capacitor banks that have earned our customers bonuses charged by STEG and other benefits.
After the installation of the automatic bank we always tend to check its operation periodically to ensure the effectiveness of our product.
This after-sales service is offered free of charge on the whole Tunisian territory.
YOUR INTERESTS
Do you need an audit or a diagnosis ?
The audit carried out makes it possible to :

Guide in the choice of solutions for the supply of energy
Find an efficient electrical network to save energy
Highlight the flaws in the network
Size the reactive energy compensation
Avoid production stoppages or optimize your installation.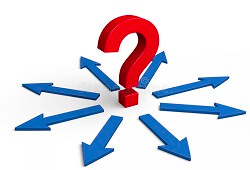 ELECTRICAL NETWORK AUDIT
Are your networks disrupted by numerous electrical hazards ?
To have a real picture of your installation, a simple verification is no more sufficient. With its audit, CAPCONDO provides you with an analysis of the behavior of your network. After having taken the analysis of your company, our experts provide you with a network qualityassessment in the form of a report which clearly establishes the essential phenomena of your electrical installation.
Do not hesitate to make the analysis of your network, CAPCONDO puts at your disposal experts who will answer your needs.